2 minue read.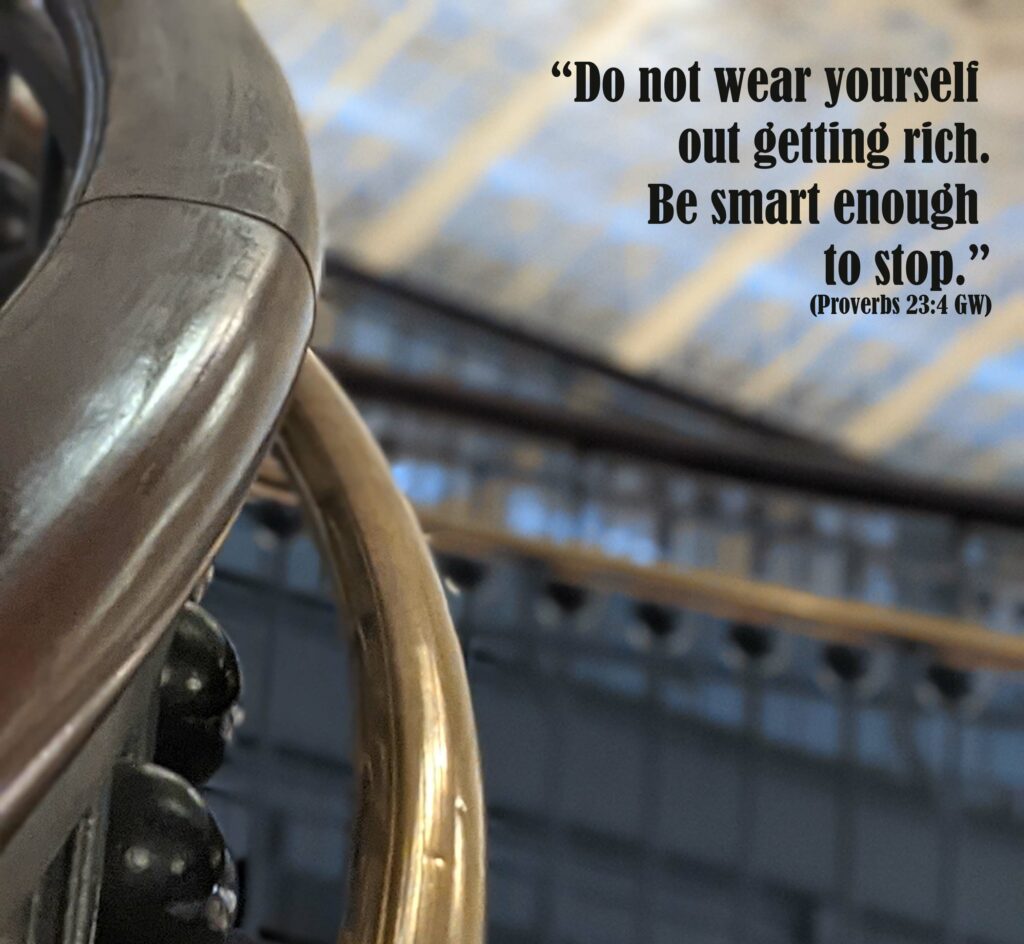 Daily Reading: Joshua 11-12 GW; Psalms 149 GW; Proverbs 23 GW
More money means more problems.
Learn contentment instead of chasing after riches. Money is a nasty god. If you're worshipping the almighty dollar, you'll never find satisfaction. Someone will always have a nicer car, bigger house, and larger paycheck. The more money you have, the more you have to manage. Not one dime will enter into the next life with you, but it will rob you of your life here on earth.
People on their death beds don't wish they'd worked more hours or had more money. Richard B. Mellon, multimillionaire, president of Alcoa's last words reflect what is truly important: "Last tag." Mellon and his brother, Andrew, had an ongoing game of tag all their lives. On his deathbed, he didn't talk about money. No, he tagged his brother "It" one last time. If you're going to expend energy, use it wisely.
Stop the madness.
Choose today to stop chasing money. As long as you have enough, you don't need more.
"Keep falsehood and lies far from me; give me neither poverty nor riches, but give me only my daily bread. Otherwise, I may have too much and disown you and say, 'Who is the Lord?' Or I may become poor and steal, and so dishonor the name of my God." (Proverbs 30:8-9 NIV)
Money tempts you to disown God.  Too much wealth tricks you into believing you don't need God.  Not enough cash causes you to steal, dishonoring God.  All you need is enough, not too much, not too little.  Becoming satisfied with enough will help you live life to the fullest.  Enjoying the bounty God gives you is far more satisfactory than chasing after riches.
Don't exhaust yourself trying to get more. Learn to enjoy what you already have. Invest your time in people, not money.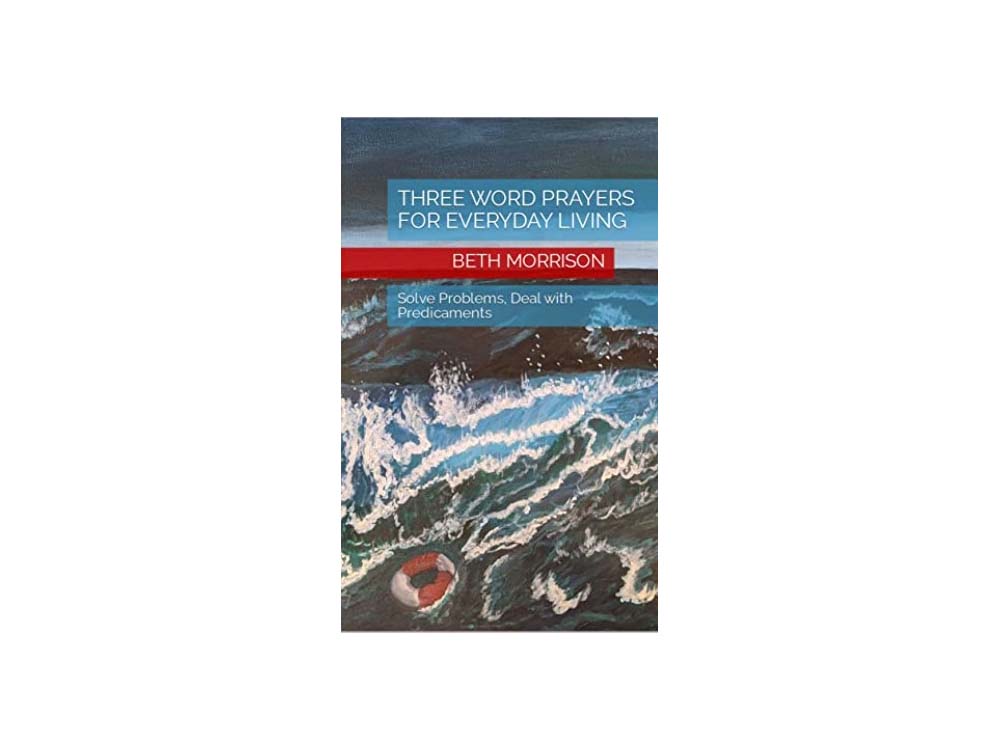 Lord, thank You for providing enough for us. Living in America, we have plenty. Forgive us for wasting our time and energy trying to create more wealth for ourselves. Help us learn contentment. Your provision is enough; we don't need more than what You give. Help us cherish what we already have, not yearning for what we don't need. Today, let us expend our energy on loving You, loving others. In You, we can do all things. IJNIP. Amen
Question for reflection
Are you worshipping God or money?